Published:
January 25, 2023
2022 What a year for Grand Valley BJJ and Muay Thai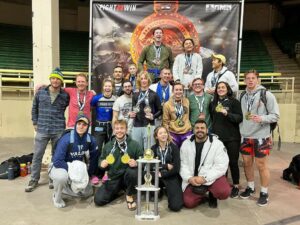 2022 Was an amazing year full of a lot of firsts!!  Here are just a few of the amazing things that happened within the Academy!!
In February we did our annual Kids Only In House Tournament where all the kids fought super hard and showed off lots of skills!
Then in March Grand Valley BJJ went out and did what no other gym outside of Denver or Colorado Springs